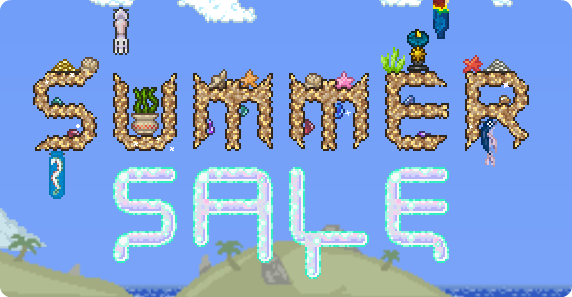 Summer Sale has Begun!
Due to the fact we simply couldn't wait until Monday, we've made the decision to launch the Summer Sale this very moment! You will be able to get every item in the Store for a very low price, every item will be 60% OFF! Don't forget that if the sale ends up doing very well I will presonally give away $50 for your Steam Wallet! Once the quota has been met I will create a temporary Discord Rank to raffle in, this is to prevent players from winning who haven't even noticed the Event.
If you always wanted to purchase a Rank or obtain Gems really cheap,.. NOW IS THE TIME!
I will also be giving away 100% OFF Coupon codes randomly in #general (on Discord) for certain Gem Packs for you to obtain! During my free time off I will also start working on the finishing touches of Prestige, Set-up a Summer Event & Hold DWI (Deal With It) Events in-game on the Adventure Server.
As always, Enjoy!